Why Surabaya Zoo in Java is known as the Indonesian Zoo of death!!! Amazing fact
You bet not have seen such a pathetic condition of a Tiger.
Can you see an inkling of the majesty or any dignity that usually surrounds this superlative beast after looking at this tiger? What is visible is a banded unbound cat that conceivably is waiting for its own death.
It is a surprising fact that even when in a bid to highlight the quandary of the animals, a prominent media hoses has reported this Indonesian zoo of death as early as 2014 but still there is no change in the situation. The reason being both the government as well as the management turns a blind eye to what could be done to the situation of animals.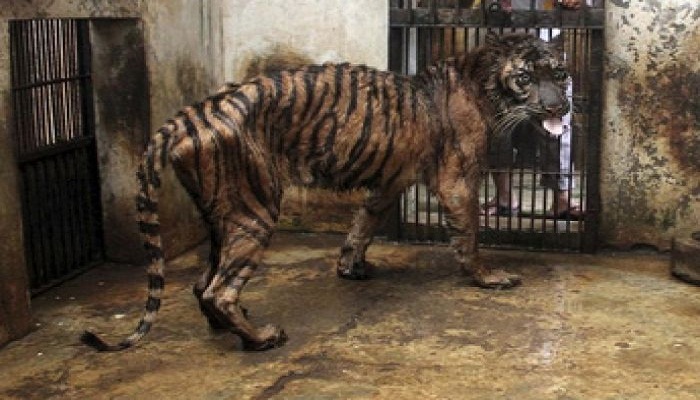 Share Your Thoughts
comments
Please Share your Feedback!
comments