The strange walking corpses of Toraja are here to meet you!!!!
OMG!!! Dead man walking in Toraja…Unbelievable!!!
Once in a year when the dead people are commemorated, then take place the weirdest element that is there in the burial of Toraja. Regardless of what is the state of the decay, the corpses of the deceased relatives are exhumed by the villagers every year in August. The bodies of the deceased are cleaned, groomed and even their clothes are changed… All this is really weird but true!! After this, the relatives of the dead take them to the cave again and these are the walking corpses of Toraja. Believe or not but this is true!!! This sounds weird but is celebrated every year in the month of August in Toraja.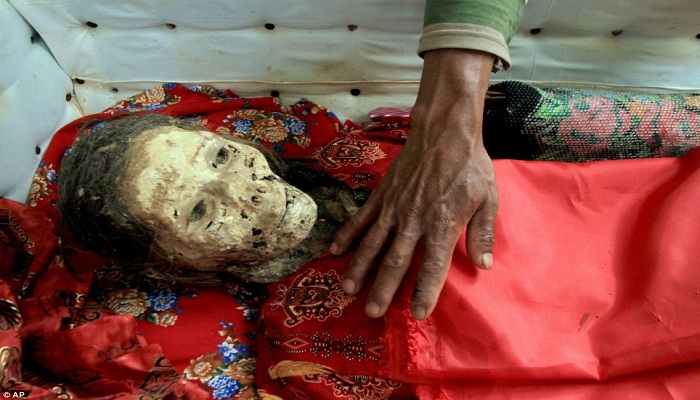 Share Your Thoughts
comments
Please Share your Feedback!
comments