Here are the mouthwatering and easy to make amazing recipes for you! Make them viral!
Viral Recipe: Spaghetti with creamy meat sauce
Yield: 4 servings Prep: 0:05 Total time: 0:30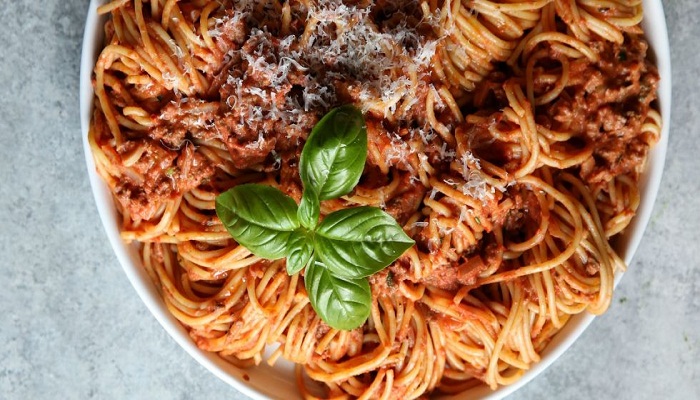 Ingredients
1 (28-oz.) can crushed tomatoes (we used San Marzano)
Freshly ground black pepper
1/4 c. dry red wine
1 lb. spaghetti
Extra-virgin olive oil
1 tbsp. tomato paste
1 lb. ground beef
3/4 c. heavy cream
Kosher salt
2 garlic cloves, minced
1 onion, chopped
Fresh basil, for garnish
1 tsp. dried oregano
1/2 c. freshly grated Parmesan
Directions
Boil water in a 8 quart pot of water and season it with salt. As per the instructions given on the packet, cook pasta and keep a cup of pasta water reserved for later use.
Heat the beef till it gets brown in color on medium high heat in a large pot. Season it with pepper and salt. With the help of wooden spoon break up the meat and cook it thoroughly until it gets brown in color and then set it aside. Cook for another 3- 5 minutes after adding onion and garlic in it. Take wine and deglaze the pan with it. Add tomato paste and oregano and simmer it to 10 minutes and bring it to boil.
Add canned tomatoes to it and then add back the meat to it. Stir in cream and heat it thoroughly.
Add sauce to the drained pasta and toss the mixture together. Garnish it with fresh basil and cheese.
Share Your Thoughts
comments
Please Share your Feedback!
comments