Here are the delicious Rigatoni recipes to make your day!!!
Viral Recipe: Rigatoni Primavera with Chicken
Yield: 4 servings Prep: 0:05 Total time: 0.10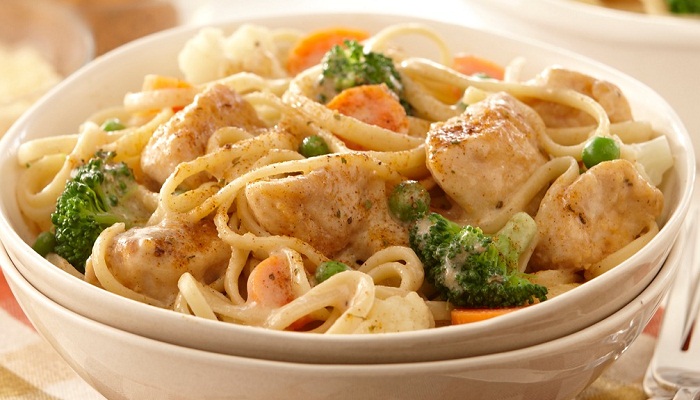 Ingredients
¼ c. thin strips fresh basil
12 oz. rigatoni
1 tbsp. chopped garlic
2 tbsp. olive oil
9 oz. fresh California blend stir-fry vegetables
½ c. grated Parmesan
1 package cooked chicken strips
1 c. chicken broth
Directions
As per the directions given on the packet, boil the rigatoni. Drain the water after reserving 1 cup of cooking water.
Over medium high heat, heat olive oil in a large nonstick skillet. Add chicken strips and stir fry vegetables and sauté these for 2 minutes. Cook for 1 more minute after adding garlic to it. Stir this in broth. Until the vegetables are tender, simmer it for about 3 minutes after covering and reducing the heat.
Toss with Parmesan, drained pasta and reserved cooking water.
Share Your Thoughts
comments
Please Share your Feedback!
comments