US united after Orlando shooting but was it not possible to prevent this? Latest update about Omar Mateen and his wife!
Further, it is important to note, the morning when Omar Mateen killed 49 people, he posted on Facebook his association with ISIS and warned both Russia and U.S. to "stop bombing". His post states, "You kill innocent women and children by doing us airstrikes..now taste the Islamic state vengeance," Mateen posted early Sunday morning, according to officials in the FBI's counterterrorism division. "In the next few days you will see attacks from the Islamic State in the usa." It is also revealed that he made searches on Facebook in May related to February attack in San Bernardino, California. But, that too got unnoticed.
It's not all over, he even searched for speech by ISIS leader Abu Bakr al-Baghdadi for getting the information on buying or ammunition and later on buy the same legally as well. It is also shocking to note, Omar Mateen's wife Noor Salman drove him to the club and even texted Orlando shooter at the time Pulse Nightclub massacre was going on. We are with the family members and friends of the deceased but feel was it really not possible to save them??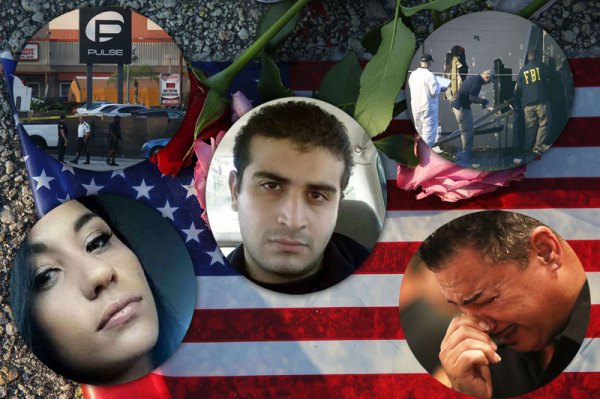 Share Your Thoughts
comments
Please Share your Feedback!
comments