Here are the mouth-watering grilled chicken recipes to make your day delicious!!!
Grilled Chicken With Red-Pepper Salsa
Yield: 4 Servings Prep: 0:15 Total time: 0:35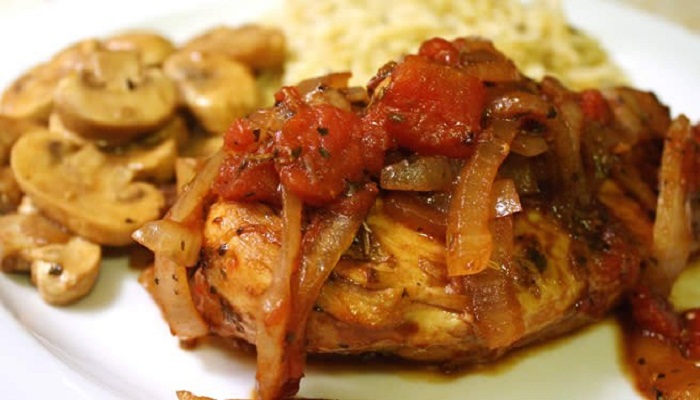 Ingredients
4 medium skinless chicken
1 c. jarred roasted red peppers
¼ c. pimiento-stuffed olives
2 medium celery stalks
½ tsp. sugar
.13 tsp. ground black pepper
¼ c. red onion
1 tbsp. fresh lemon juice
1 whole pickled jalapeño chile
Directions
For pan grilled chicken: Over medium heat, heat grill pan after lightly greasing it. After this, add chicken to the pan and sprinkle with pepper and salt. Cook it for 12-15 minutes.
For Red Pepper salsa: Combine 1 tbsp lemon juice, ½ tbsp sugar, 1/4 c. olives, jalapeno, ¼ tbsp salt, red peppers, red onion and celery stalks in a small bowl and stir till is it well blended. About 2 cups of salsa are made by this.
Make thick slices of the chicken. Over the chicken, spoon salsa and then serve.
Share Your Thoughts
comments
Please Share your Feedback!
comments