Here are the amazing Chicken skillet recipes to make your day delicious!!!
BBQ Chicken Skillet Pizza Recipe
Yield: 2 Serving Prep: 0:10 Total time: 0:35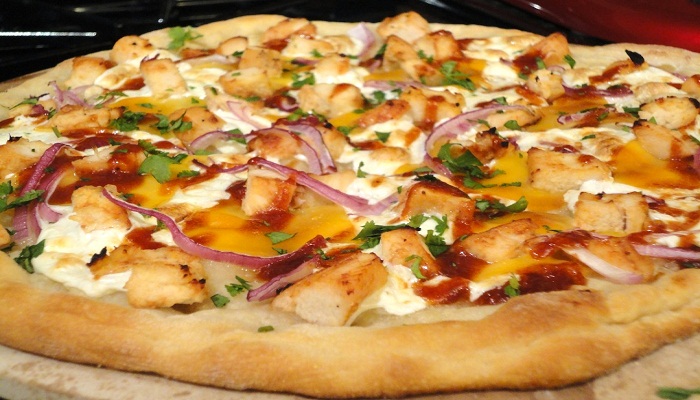 Ingredients
1 lb. pizza dough
1/2 lb. boneless skinless chicken
1 tbsp. extra-virgin olive oil
1/2 c. shredded Cheddar
1/4 small red onion, sliced
Freshly ground black pepper
Chopped fresh chives
2 tbsp. barbecue sauce
Kosher salt
1/2 c. shredded fontina
Ranch dressing
Directions
Up to the temperature of 525°F, preheat the oven. Over medium heat, heat oil in a large skillet. To this, add chicken and cook for about 6 minutes per side till golden. Season with pepper and salt.
In the mean time, take olive oil and brush an over-proof skillet with it.
Roll out the dough on a floured surface with your hands to make it to the circumference of your skillet and then transfer it to the skillet.
To the dough, add barbeque layer leaving a 1/2" border for the crust. Top it with chicken, fontina, cheddar and red onion.
Take olive oil and brush the crust with it and sprinkle it with salt.
Bake for about 20-25 minutes till the cheese is melted and crust is crispy.
Garnish with chives and drizzle with more ranch and barbeque sauce and then serve it.
Share Your Thoughts
comments
Please Share your Feedback!
comments