Enjoy the delicious BBQ Dry-Rubbed Chicken Recipe and S'mores Pizza Recipe
BBQ Dry-Rubbed Chicken Recipe
Yield: 6 Servings Prep: 0:15 Total Time: 0:45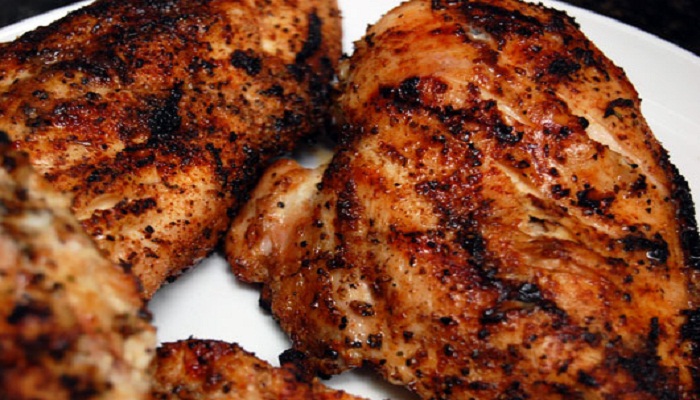 Ingredients
Dry Rub
¼ tbsp cayenne pepper
2 tbsp's chili powder
1 tbsp salt
2 tbsp's paprika
1 tbsp dry mustard
3 tbsp's dark brown sugar
1 tbsp onion powder
1 and ½ tbsp's pepper
Chicken
3 pounds bone-in, skin-on chicken pieces
Instructions
Dry rub: Take two bowls and evenly divide the ingredients in these bowls after combining them together. Set aside one bowl. With the help of paper towel, blot dry chicken and prepare it. Under the skin of chicken pieces and all over it, rub one bowl of seasoning. Refrigerate the seasoned chicken pieces after coveting them for about 30 minutes to an hour.
Preheat the grill. Scrap clean the grate and oil it. The grill is ready for the chicken pieces when it reached to the temperature of 325°
With skin down, place the chicken on grill and till is well browned, grill it for abp0ut 15-20 minutes, turning occasionally.
With the seasoning of second bowl, dredge the chicken pieces, skin side, and then with skin side up, return them to the grill. Covered the pieces and grill them for about 5-10 minutes till the tub lets to a deep colored glaze. Remove the chicken from the grill and with foil, tent it for about 5 minutes and then serve it.
Share Your Thoughts
comments
Please Share your Feedback!
comments