Five injured in the crane collapse accident on Tappan Zee Bridge outside the city of New York!!!
On Tuesday, a construction crane collapsed on the Tappan Zee Bridge that injured four people, trapped motorist for hours and shut down traffic. Shortly after noon, the mid-Hudson mess began when the crane that was there to help build a replacement bridge that was long awaited slammed cater-cornered the seven lanes of crossing and shut down the busy bridge for hours damaging it from both the directions. After being briefed on the accident, Gov. Cuomo said that, "We don't know exactly what caused the malfunction, sometimes equipment breaks and sometimes accidents happen. As simplistic as that sounds sometimes that's all there is to it." As per Cuomo, on the deck of the bridge, the crane was sitting and carrying a vibratory hammer at the time when it collapsed.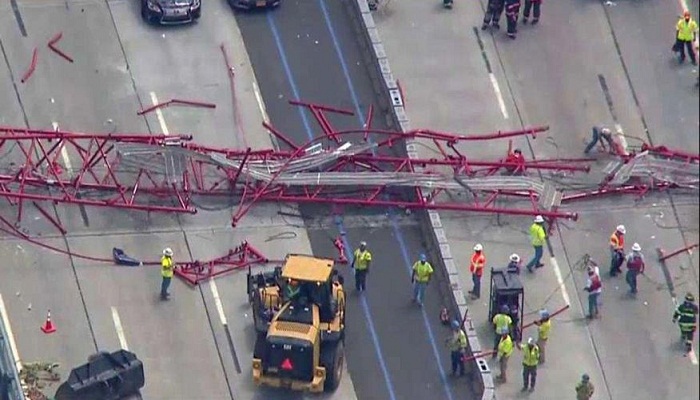 Share Your Thoughts
comments
Please Share your Feedback!
comments