Delicious and mouthwatering Crack Chicken and Marinated Chicken Recipe for your weekend!
Marinated Chicken Recipe
Yield: 6 Servings Prep: 0:15 Total time: 0:50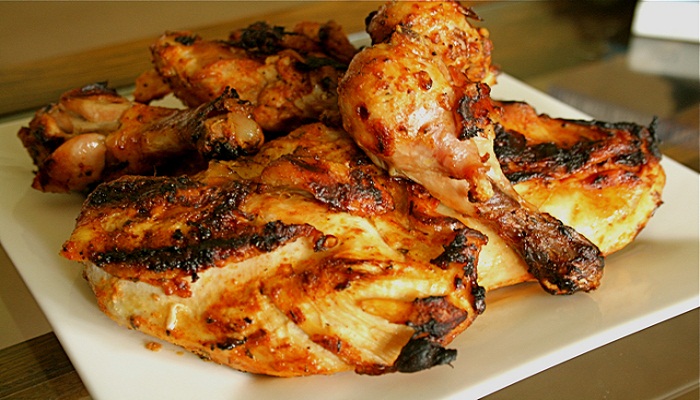 Ingredients
3/4 cup extra-virgin olive oil
1 tbsp minced oregano
2 tsp ground cumin
1 tbsp orange zest
1/4 cup lightly packed mint leaves, finely chopped
Kosher salt
3/4 cup fresh orange juice
8 garlic cloves, minced
1/2 cup fresh lime juice
Pepper
1 cup cilantro, finely chopped
3 and 1/2 pounds boneless chicken, in one piece*
Directions
In a food processor, add mint leaves, orange juice, pulse, smashed garlic cloves and blend them till finely chopped. To a ziplock bag, add this mixture with lime juice, cumin, oil and oregano.
After this, add chicken to the ziplock bag.
Take a baking dish and place the ziplock bag in it and refrigerate it overnight (or for some hours at least).
Up to the temperature of 425°F, preheat the oven. Over a rimmed baking sheet, place a wire rack.
On the rack, place the chicken after discarding the marinade. Season well with pepper and salt.
Roast the chicken till slightly brown or about 30 minutes.
Roast for another 15-20 minutes after turning the oven to 375°
Take a cutting board and transfer the chicken to it and allow it to rest for about 20 minutes after covering with foil.
Carve it against the grain and then serve.
Share Your Thoughts
comments
Please Share your Feedback!
comments