Delicious Tex-Mex Chicken Sub and Italian club Recipe
Tex-Mex Chicken Sub Recipe
Yield: 4 servings Prep: 0:10 Total time: 0:30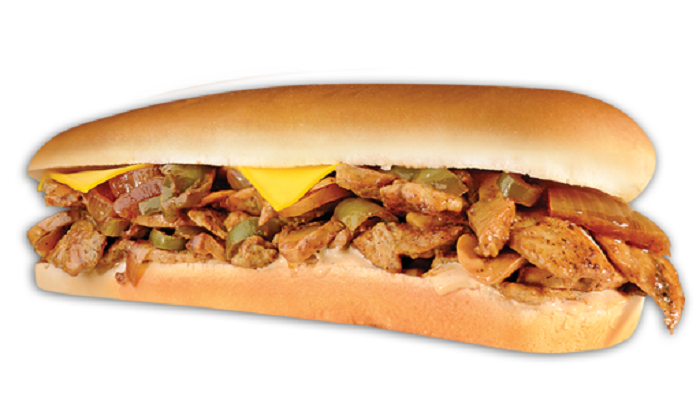 Ingredients
1 1/2 lb. chicken
1/2 c. breadcrumbs
2 tbsp. chopped chipotle peppers in adobo sauce
1/4 c. chopped fresh Italian parsley
4 hero rolls, sliced
2 garlic cloves, minced
1 large egg
16 oz. crushed tomatoes
2 c. grated Mexican cheese blend
Freshly ground black pepper
1/2 tsp. crushed red pepper flakes
Kosher salt
Directions to prepare Tex-Mex Chicken Sub Recipe differ completely from the directions to prepare Cajun-Stuffed Chicken Recipe. Have a look!
Up to the temperature of 350°F, preheat the oven. Combine 1 garlic clove (minced), chili flakes, breadcrumbs, 1 cup Mexican cheese, ½ tsp pepper, 1 tsp salt in a mixing bowl. After mixing all the ingredients well, add chicken to this. Divide the mixture in 12 balls and then place them in a casserole dish. Bake for about 10-15 minutes till golden brown.
In the mean time, mix together 1 tsp salt, crushed tomatoes, ½ tsp pepper, remaining garlic and chipotle peppers. Simmer for about 5 minutes, stir continuously and then add the chicken balls to it. With sauce, toss the chicken balls after turning the heat to low.
Arrange the hero balls with the cut side up on a rimmed sheet lined with parchment paper. On the bottom of each of the piece of hero balls, place 3 meatballs. Top it with a handful of Mexican cheese and spoonful of tomato sauce. Bake for about 3-4 minutes till the cheese is melted and bread is warmed.
With more tomato sauce and parsley, top the meatballs. Serve it warm after closing the sandwich top.
This is how Tex-Mex Chicken Sub is prepared. Enjoy this chicken recipe and get ready to have complements that you well deserve.
Share Your Thoughts
comments
Please Share your Feedback!
comments