Easy to make chicken stir fry and chicken pot pie recipes!
Directions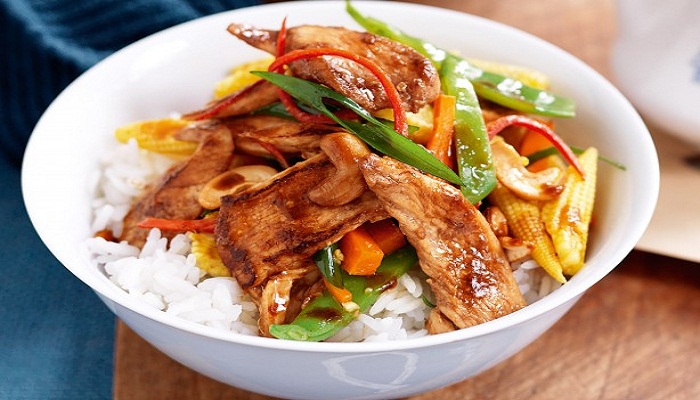 Take cornstarch in a large bowl and dredge the chicken in it shaking off the excess. Fill flour in another large bowl and transfer the chicken pieces to it and to coat them again, turn in the bowl. Set it aside after shaking off the excess.
 With vegetable oil, fill a large skillet over medium heat. Fry the chicken for about 10 minutes till golden. Drain it and set it aside after seasoning with pepper and salt.
Add about 1 tbsp vegetable oil in a skillet. For about 2 minutes, cook chili and garlic in it till fragrant. With the help of spatula, scuff up any brown bits and then add in the chicken broth. Pour in soy sauce, hoisin sauce, lime juice and honey. To this, add 2 tbsp's cornstarch and to incorporate it well, stir it. Simmer it for about 10 minutes till slightly thickened.
Add carrots and broccoli to the sauce and cook for about 5 minutes till tender. Return it to the skillet and to coat well, stir it. For 3 more minutes, simmer it.
 Serve it over rice after garnishing it with sesame seeds.
Share Your Thoughts
comments
Please Share your Feedback!
comments