Easy to make chicken stir fry and chicken pot pie recipes!
Directions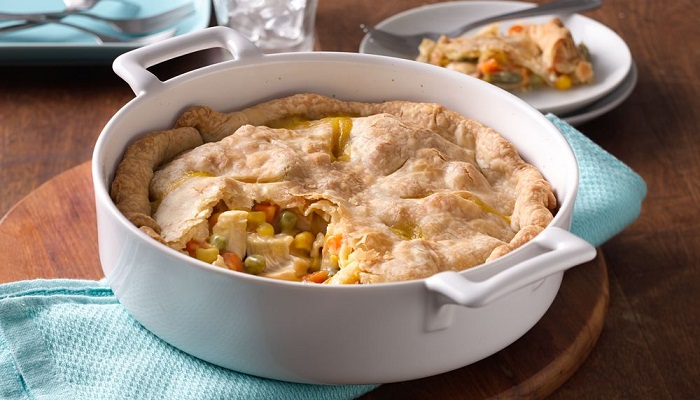 Up to the temperature of 400°F, preheat the oven.
Over medium heat, heat olive oil in a cast iron skillet. To this, add onions and for about 5 minutes, sauté it till translucent. Add corn and zucchini and cook for about 3 minutes till softened. Blend in garlic and cook for 1 more minute till fragrant. Season it with pepper and salt.
Over the vegetables, sprinkle the flour, 1 tbsp at once and cook for about 2-3 minutes till the mixture is thoroughly cooked. Stir in broth and heavy cream and bring it to simmer.
Add tomatoes and potatoes to the skillet and cook for about 5 minutes till tender. Season it again with pepper and salt. Add the chicken after turning the heat off.
Over the skillet, place the dough gently and leave some overhang. With the egg wash, brush it all over and slice it 4 times.
Bake for about 30 minutes till the crust is golden.
Share Your Thoughts
comments
Please Share your Feedback!
comments