Smallest Victim of Louisiana Floods Saved From Water
There Black saw a small baby deer, which had been rescued from the flood. Man in the truck informed Black that they are out on the roads to survey, if anyone needs their help. Some of the people from the boat had rescued the deer, but as they had to go to help other, so they could not keep the little guy with themselves. Black informed that baby deer looked so exhausted as well as very content, as he had been saved. "It was amazing to see this tiny fawn just lying in someone's lap," says Black.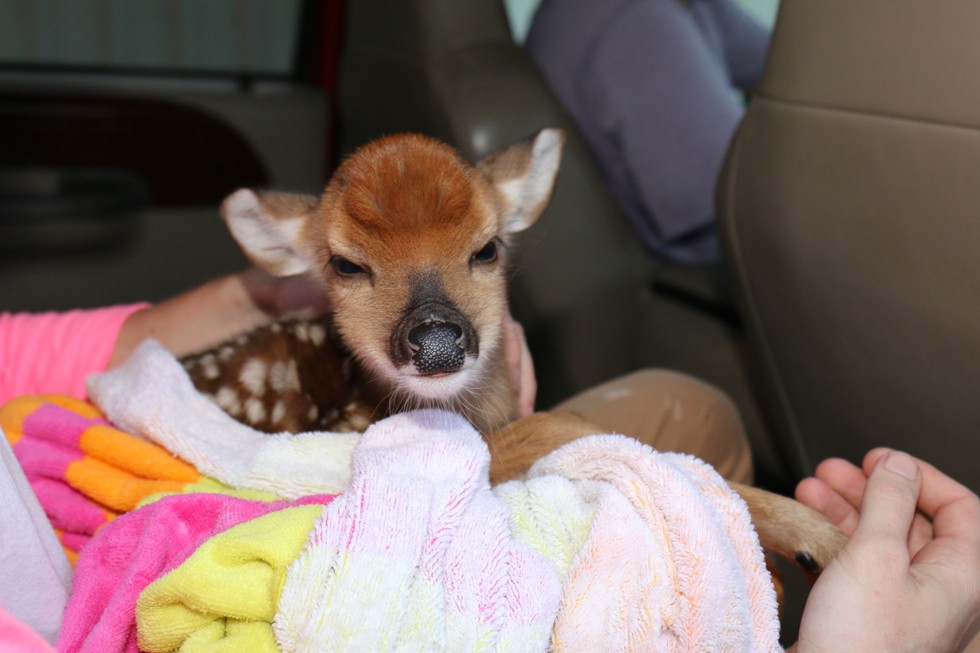 Black snapped a couple of photos of the little deer with his phone, and moved towards the car to get his camera. The deer was enjoying being clicked and Black took some of the amazing photographs of the baby deer. Black says that "It had been a long day and I had family, friends and employees that had been flooded so the mood was somber at best, but seeing that fawn lying there was such a sign of peace and hope."  Black also says that he wished he could shoot some of the amazing scenes from the last week, which displayed that how resilient and amazing his community is, which left no stone unturned to help the needy.
Share Your Thoughts
comments
Please Share your Feedback!
comments