Enjoy easy to make Cilantro-Lime Chicken and Cheesy Baked Rice and Chicken Recipe
Directions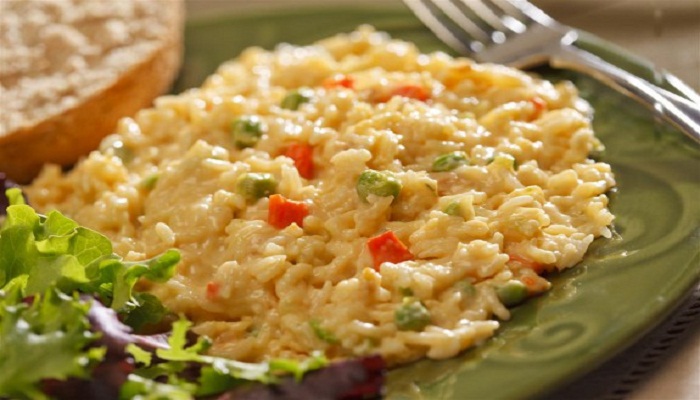 Up to the temperature of 450°F, preheat the oven. As per the instructions given on the packet, prepare the rice for less than 5 minutes.
Over high heat, heat the skillet. Take the chicken in a medium mixing bowl and over it, drizzle olive oil. With pepper and salt, season the chicken. For 1 minute, sear the chicken from both the sides till golden. Take a plate and transfer the chicken to it and then set it aside.
Over medium heat, heat the skillet. Add olive oil to this and then sauté onions and garlic in it for about 3 minutes till softened. Add chicken stock, 1 tsp salt, wine, ½ tsp black pepper and heavy cream simmer for about 5 minutes and then bring it to boil. From the plate, mix in the chicken, peas, 2 ½ cups of cheese, cooked rice and parsley. With the remaining cheese, top it.
Bake for about 5 minutes till heated through and bubbling, serve it immediately after garnishing with parsley.
Share Your Thoughts
comments
Please Share your Feedback!
comments