Puppy being tortured by the maniacs!
A beautiful little puppy, Pascal was fun loving and cheerful like any other puppy of his kind. But some sadists among us need to destruct others for their fun.  This innocent puppy went through severe torture by bullies. They firstly abused him a lot and then tried to drown him in glue. Poor little Pascal was fully covered in glue. None of them felt the urge to stop misbehaving on seeing the condition of the puppy.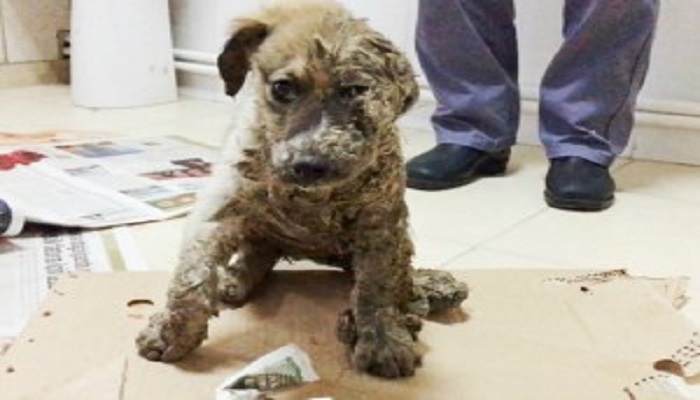 Those creatures felt him to die. But thankfully, he survived. The amount of glue was too much and it dried up to become rock hard. The thick glue stopped the blood circulation in his body. And Pascal was almost dead. Had He'art not come to its rescue, this cute little creature would have lost its life because of the heartless actions of some humans.
Share Your Thoughts
comments
Please Share your Feedback!
comments