Enjoy delicious chicken drumsticks and chicken strata recipes!
Directions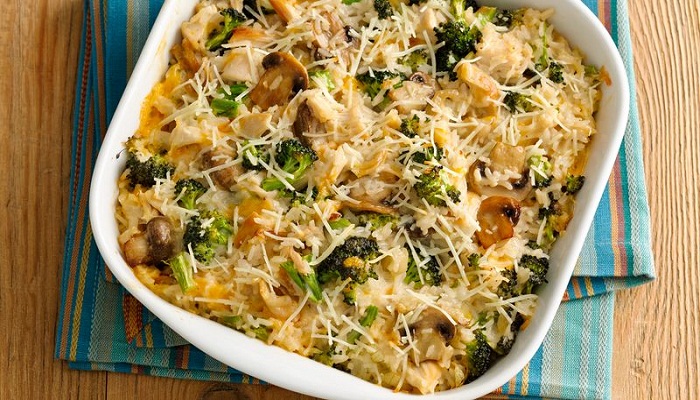 Up to the temperature of 400°F, preheat the oven. Take a baking dish and with 1 tbsp butter, grease it.
In a large skillet, melt the remaining butter over medium heat. To this, add celery and onion and for 2 minutes, cook it till softened. With ½ tsp pepper and 1 tsp salt, season it. Add parsley, broccoli and chicken and combine it. Beat milk and 6 eggs in a medium bowl and set it aside.
Take the baking dish and on its bottom, stretch half the bread cubes. Over the bread cubes, evenly layer the chicken mixture and sprinkle it with remaining bread, half of cheese and the egg mixture.
Bake for about 20 minutes till thoroughly cooked. With the remaining cheese, sprinkle it and bake for additional 5 minutes till the strata is golden and cheese is melted. Immediately serve after garnishing with parsley.
Share Your Thoughts
comments
Please Share your Feedback!
comments