How To Cure Common Cold Using Home Remedies!
Ginger
Ginger has various key medicinal properties, of which chilly is removal and also keeps the body warm.
It is quite helpful in curing cold to cure common cold and also its symptoms because of its expectorant, anti-inflammatory and antiviral properties.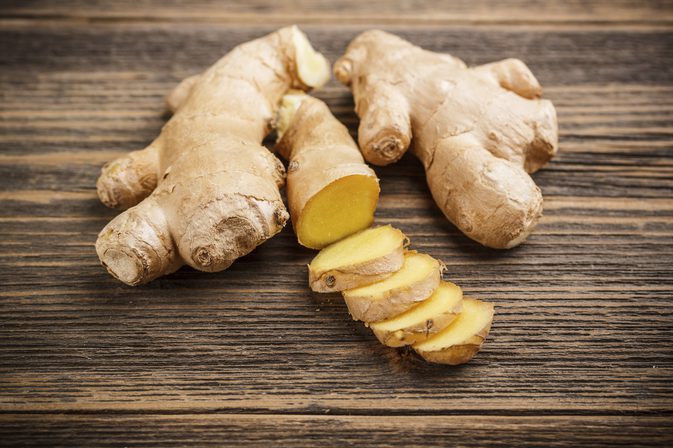 Eating raw ginger or ginger tea three times in a day is very effective. For preparing ginger tea, boil one cup of water and add one chopped ginger in it, then cover it and let it simmer on low flame. Turn off the knob and let it cool down for another 5 minutes. After that strain the tea and add raw honey and little lemon juice.
Chicken Soup
When you are suffering from cold, eat chicken soup. Studies have proved that chicken soup is best to hot water or cold in curing a cold.
It also gives relief from symptoms of common cold through its activity on white blood cell that plays a vital role to fight infections.
Chicken soup contains various essential vitamins and nutrients that helps to cure the symptoms of common cold. Chicken soup contains vegetable with high anti-oxidants properties which helps to speed up in healing process.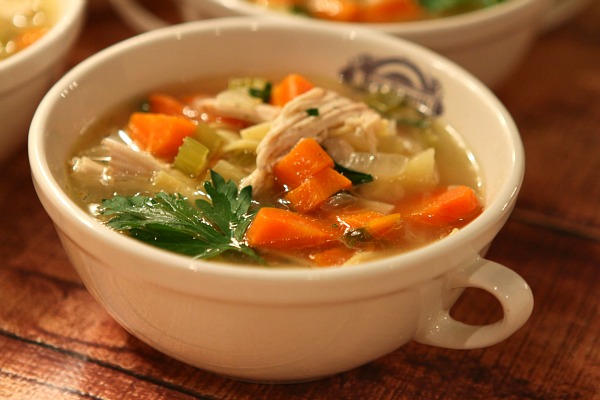 Because of the nutritional benefits contained in chicken soup, it is highly recommendable. Besides, it helps to get relief from dehydration and gives instant relief from common cold.
Use chicken and organic vegetables to make best homemade chicken soup.
Red Onion
Red onion juice is used to prepare syrup in folk medicine to cure colds. If you inhale the essential oil from onion then it would ease your cold. Red onion has the maximum amount of antioxidant such as chromium and quercetin.
Red onion syrup made at home can give you instant relief from cold. To prepare this syrup, red onion, brown sugar and honey would be required.
Slice horizontally 2 to 3 red onions. Put one cube of onion in a mason jar along with raw honey.
Cover the Mason jar and leave it for 15 minutes. After opening it you will find a thick liquid like syrup.
Drink this syrup many times in a day to get relief from cold symptoms and sore throat.
Black Pepper
The "king of spices", black pepper has plenty of health promoting properties. It is a compound rich spice which is responsible for its antimicrobial, gastroprotective and antioxidant effects.
Piperine is a compound contained by black pepper which makes it strong and is responsible for various medicinal properties.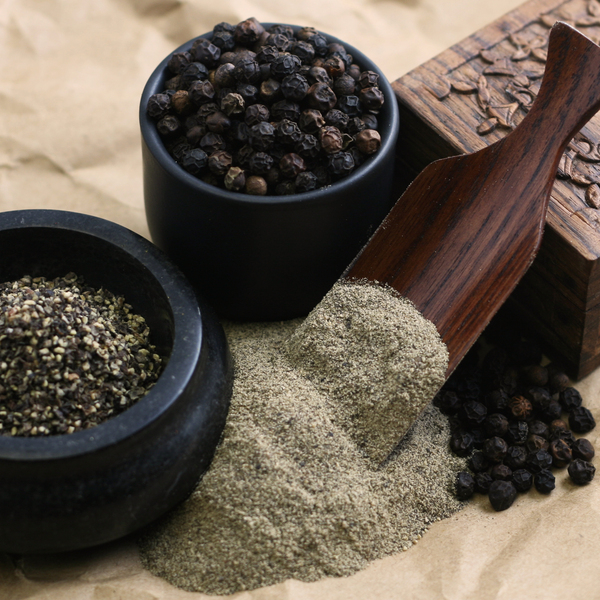 Piperine helps to cure cough, cold and throat problem and also reduces cough and improve breathing. Pepper is also available easily and is one of the best natural treatment to get rid from common cold.
You can add pepper in your food if you are suffering from runny nose.
Add one teaspoon of black pepper powder in a glass of water and gargle with it.
If you are unable to consume it by eating, then smelling it throughout the day would be also beneficial.
Share Your Thoughts
comments
Please Share your Feedback!
comments