10 Unexpected Beauty Benefits of Olive Oil!
Did you ever know that olive oil is quite healthy and it has several health benefits? Olive oil is extracted by pressing olives that comes in various forms having different beauty uses.
Apart from consuming olive oil from stir fried dishes and salad dressing, you can also use olive oil for your hair, nails and skin by adding it to your beauty routine.
International Olive Council has reported that olive oil is a rich source of vitamins. It is rich in vitamin A, D, E and K. And all these vitamins plays a vital role in intensifying your beauty.
Olive oil is used as a basic ingredient in several hair care products, lotions, facial cleansing products and body washes.
Here are 10 beauty uses of olive oil.
Keeps Skin Moisturized
The moisturizing properties of olive oil helps to keep your whole body including face very smooth, moisturized and soft. Moreover, the oil penetrates very deep into the skin, thus keeping the skin smooth and soft for a long duration. And for those people who has dry skin, olive oil is extremely beneficial.
Additionally, the organic lipids present in olive oil contribute to the production of sebum. Sebum is the natural lubricant of the body. It can also repair the damaged skin cells.
A study published in the year 2016 in the journal Nanotechnology and Nanomaterials reported that micro emulsions in olive oil are an attractive formulation in the studies of cosmetic development and could also be used as a delivery system for biologically active compounds and for cosmetic ingredients. The further study would also be concluded on moisturizing test and skin irritation.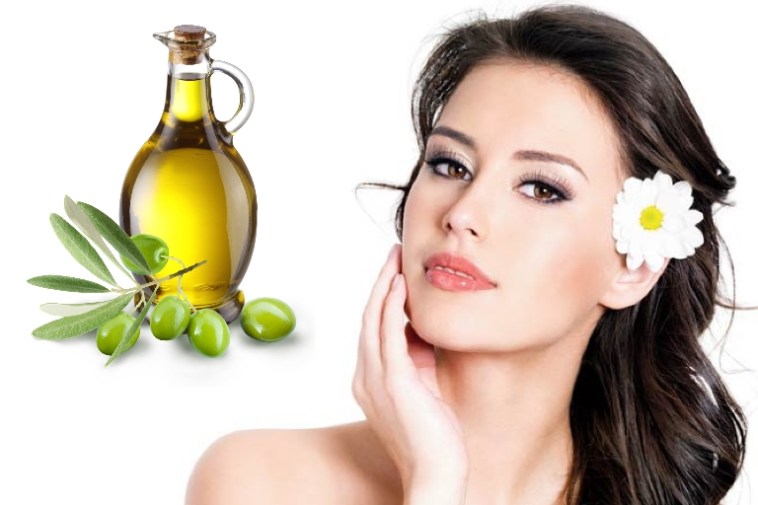 After taking a bath or shower, just dry your skin lightly. Now apply olive oil as a moisturizer and massage it on your whole body when it is still moderately moist.
Alternately, you can also use olive oil on your hands, legs and face before going to bed so that you can enjoy supple and moisturized skin the next morning.
Fights Premature Skin Aging
With increasing age, your skin starts showing signs of fine lines and wrinkles. But, olive oil can help you keep this aging signs away.
The presence of vitamin E, which is a strong antioxidant helps to regenerate new skin cells that further helps to keep your skin moisturized and plump. Besides, to prevent the premature aging sign's, it tightens your skin.
Moreover, the presence of monounsaturated fatty acids in olive oil helps to rejuvenate your skin so that your skin looks younger.
According to a study published in the year 2012 in PLoS One concludes the effective benefits of healthy diet habits or dietary olive oil associated with the consumption of olive oil on the seriousness of facial photo aging.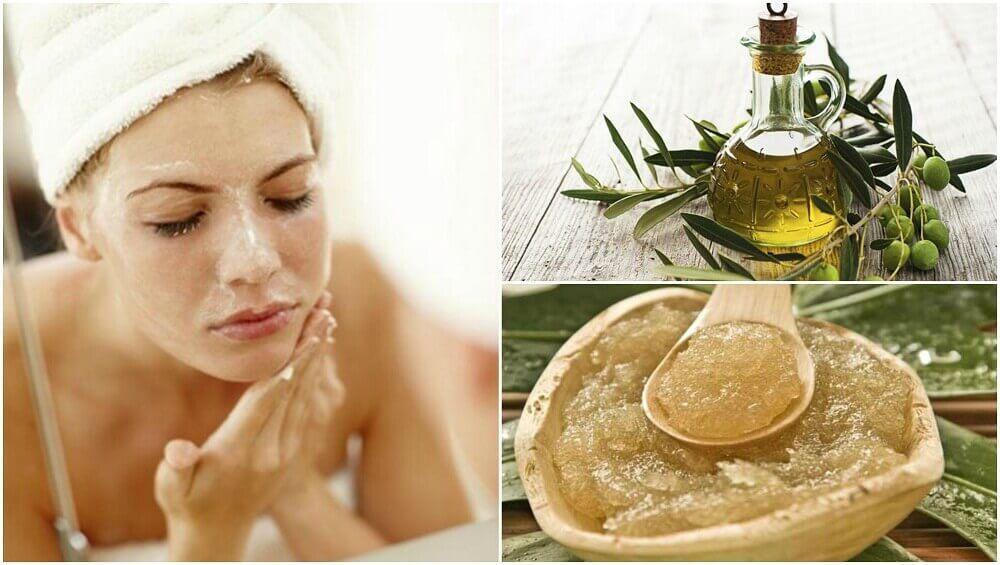 Take a daily massage of lukewarm olive oil on your neck, legs, hands and face for at least 5 to 10 minutes. Continue with this process every night before going to bed.
Alternative option is mix two tablespoon of raw honey with half cup of ripe papaya pulp and one tablespoon of olive oil. Mix the ingredients well and then apply on to your face. Keep it for 8 to 10 minutes, then rinse off the mixture with lukewarm water. Apply this at least twice a week.
Soothes a Sunburn
If you are suffering from sunburn, then applying olive oil proves highly beneficial for it. It can even heal a severe sunburn.
The moisturizing and soothing nature of olive oil will help you to revitalize the skin by reducing the inflammation. Skin peeling which is a common symptom of sunburn can also be prevented using olive oil.
If you are using olive oil regularly, then it can reduce the extremity of sun damage on your skin and will keep it healthy.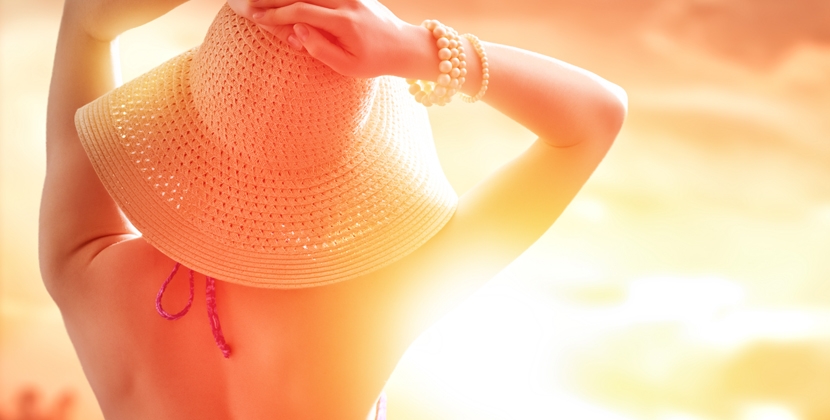 A study published in the year 2011 in Pharmacognosy Review says that 20% of UV rays are locked out by applying olive oil to your skin. Simply apply a little amount of olive oil on the sunburned area and keep it for few hours. Then rinse it off with normal or cool water. Use it daily until it gets healed.
While bathing, you can also add some olive oil to a warm bath and immerse your body in it for 30 to 40 minutes. Do this daily.
Promotes Healthy Hair
If you facing thinning hair or hair loss, then applying olive oil on your hairs would be extremely beneficial for healthy hairs. In fact, olive oil can treat many hair related problems.
The moisturizing nature of olive oil promotes growing and healthy hair. Olive oil go through deep into the scalp making it soften and treating against scalp inflammation.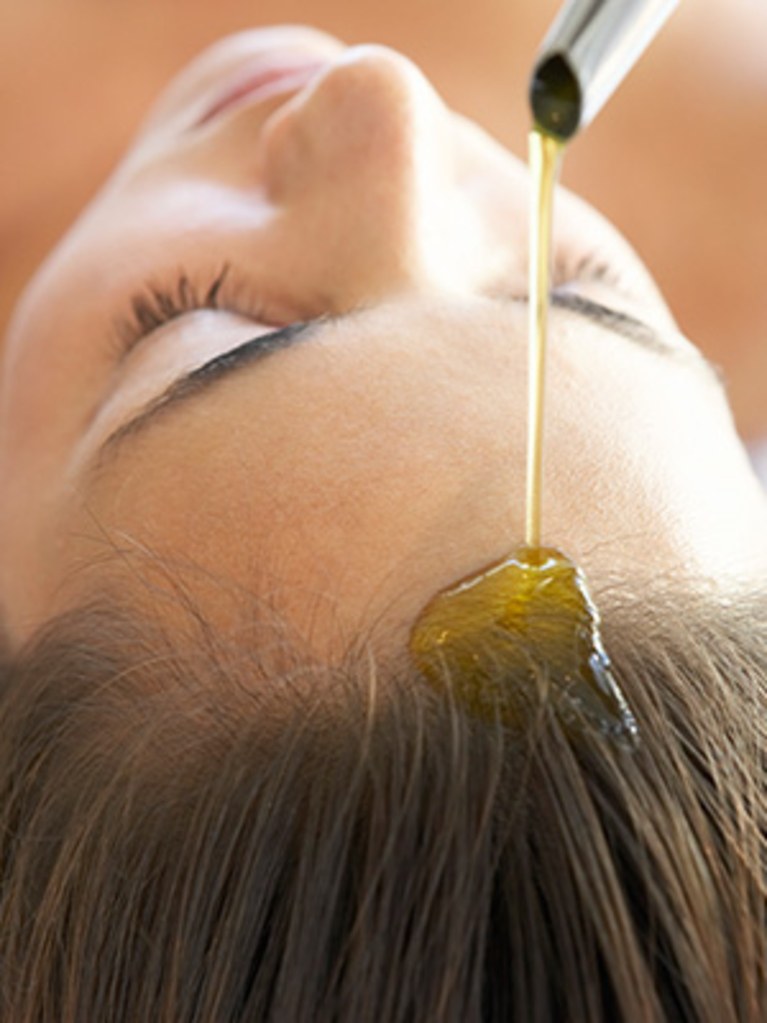 Take some lukewarm olive oil and massage with it on your scalp in circular motion for 10 to 15 minutes.
Leave it overnight.
As usual, shampoo you hairs the next morning.
Do it twice or thrice in a week.
Adds Shine to Hair
Olive oil extremely effective to add shine to your lifeless and dull hairs. The oil helps to re-establish moisture to damaged and dry hairs. In fact, it makes it more healthy and shiny.
Moreover, the frizzy hairs which is hard to manage is tamed with the help of it.
Starting from the roots till the end of the hairs, apply lukewarm olive oil. Massage with it on your hair and scalp for few minutes, then wear a shower cap for 20 to 30 minutes. Rinse it off your hair with cool water, and then shampoo your hairs. Do this twice or thrice a week.
Another option is add one egg white and one tablespoon olive oil and mix it well until you achieve a fine and smooth paste. Apply this paste on the scalp and hair where it is dampen. Then wear a shower cap for about 30 minutes. Then wash your hairs with cool water and mild shampoo. Do this at least once in a week.
Fades Dark Circles
To get rid of dark circles under your eyes, start using olive oil. The presence of vitamin E, phytosterols and polyphenols in olive oil will help to remove dark circles and will also brighten your skin.
Moreover, it also nourishes the caring skin around your eyes and also softens fine lines.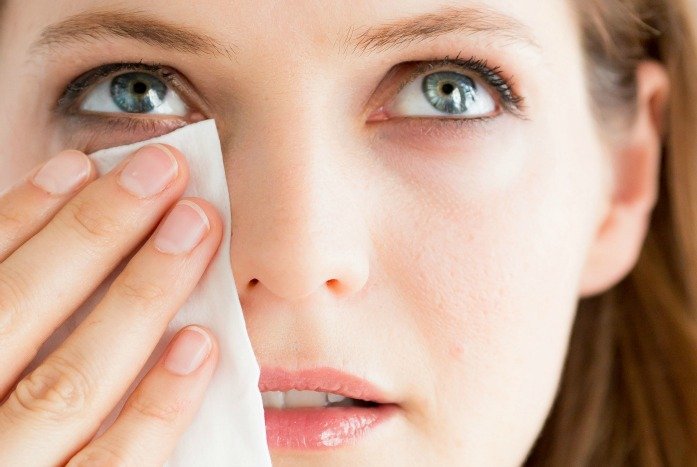 Gently pat some olive oil on the dark circle area and keep massaging gently for some time before going to bed. Wash the next morning with cold water. Do it once daily.
Alternatively, mix equal amount of lemon juice and olive oil. Beat them well and apply it around your eyes on the dark circles. Let it set down for 10 minutes. After that wash off your face with warm water. Repeat it twice or thrice daily.
Repairs Cracked Heels
To heal rough and split heels, it needs moisture, which you can obtain from olive oil as it has rich moisturizing properties. If you want a better result, then apply it before going to bed and leave it overnight so that it could get ample time to penetrate fully in to your skin.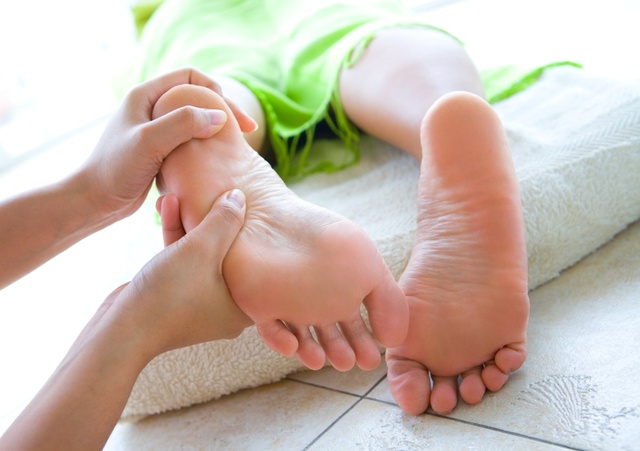 Immerse your feet for 15 minutes in soapy water.
Gentle scrub your feet using pumice stone.
Rinse off your feet with lukewarm water and let them dry thoroughly.
Apply few amount of olive oil on your soles and heels.
Then massage it for 5 minutes.
Wear a pair of clean socks before going to bed.
Repeat this process daily until you get rid of your crack heels.
Works as Natural Makeup Remover                                                                                  The olive oil helps to grab over other oil product that you have applied on your face, making it an effective ingredient to remove the stubborn makeup. In fact, it is capable of removing the toughest waterproof makeup.In addition, it also helps your skin to keep well moisturized. 

If you have applied a light makeup on your face, then take a cotton ball soaked with olive oil and then use it to remove the makeup off your face. Then wash your face with normal water.
If you have applied a heavy makeup on your face, then take a few drops of extra virgin olive oil on to your face. Massage with it nicely on your entire face and let it stay for few minutes. Soak a washed towel in warm water and then wipe your face with it. You will find that your makeup is completely removed.
Strengthen weak nails
If you are having brittle and weak nails, then using olive oil would be quite helpful. The moisturizing property of olive oil helps to soften your nails repairing the damages and also cuticles to keep your nails strong and healthy.
Olive oil also helps to prevent hangnails, which is a small bit of skin which hang off the cuticles and are also painful and causes discomfort.
Massage with few drops of lukewarm olive oil into your nails for at least 5 minutes.
Wear a cotton gloves before going to sleep.
Wash your nails with lukewarm water the next morning.
Repeat this remedy daily for beautiful nails.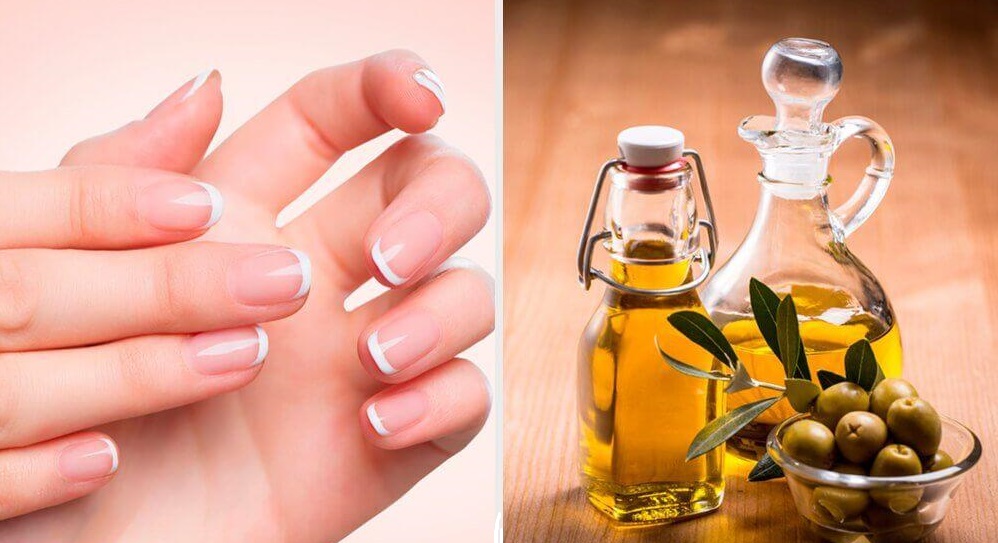 Heals Chapped Lips                                                                                                                                                  Due to the presence of vitamin E, olive oil is immensely effective to treat dry and chapped lips. Although it is a body moisturizer, but it equally works as a lip moisturizer too, and make your lips soft, supple and smooth.

Olive oil is also useful in making the dark lips lighten and shiny.                                                                                       

Mix coarse sugar and one teaspoon of olive oil. You can also add little lemon to that mixture. Now gently scrub your lips with that mixture. Rinse off your lips with warm water, then dap gently and then apply some olive oil. Do this 4 or 5 times a week.
To keep your lips from becoming chapped or dry, you can apply olive oil directly on your lips before going to the bed.
While purchasing olive oil, keep it mind to choose the high and good quality product which are free from chemicals and additives.
Avoid using olive oil for beauty purposes, especially when you have oily skin, sensitive skin or if you are having dermatitis.
Do not expose olive oil in excessive light, oxygen or heat.
As we all know that beauty first starts from within, so always remember to add olive oil to your diet.

                                                                                                                                          
Share Your Thoughts
comments
Please Share your Feedback!
comments