Here are some of the most frightening disasters caused by sinkholes!!!
Sinkholes are the frightening cavities that appear instantaneously and develop in the subterranean areas that are unable to drain properly or are caused by water erosion in which the surface water is provided a route so as to disappear underground. Caverns are created that breaks the by the buildup of water that dissolves the tock slowly eventually break the surface. Here are some of the terrifying disasters that took place due to the sinkholes.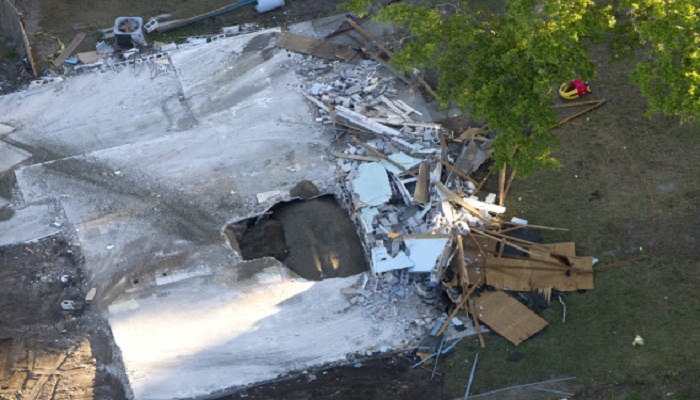 Sinkhole in Florida swallowed a man: On Feb 28, in Florida, a 20 feet wide sinkhole was created when earth opened up in the bedroom of a man named Jeff Bush and it swallowed this man and all in his room as a whole. The brother of this man tried to save him but then he himself has to be rescued. As the place was considered to be too dangerous and unstable to continue therefore the search for the body of this man was also called off after three days of the incident.
Share Your Thoughts
comments
Please Share your Feedback!
comments