27 marathons in 27 days! Marathon man raised more than £1m for charity!
Edward John Izzard A.k.a., Eddie Izzard – a great comedian, writer and actor completed 27 Marathons in 27 days. For that, whole world gives a salute to his determination and passion towards life. Eddie considered his achievement as complicated task completed by him. He is happy and on top of the world after accomplishing his long-lived dream of paying tribute to Nelson Mandela.
Who is Eddie Izzard?
Eddie born on 7th February 1962 in the Colony of Aden and is the younger son of Harold John Izzard and Dorothy Ella. Throughout his career, he has been a comedian, actor, voice-over artist as well as a writer and hosted each and every profession outstandingly.
Eddie is a 54-year-old man who loves to take up great challenges in life. Recently, he completed 27 Marathons in 27 days. His last marathon was on Sunday and he had to complete 2 marathons in one day and the finishing spot was statue of Nelson Mandela. As he touched the finishing line, an uncountable applauds hovered over the ground.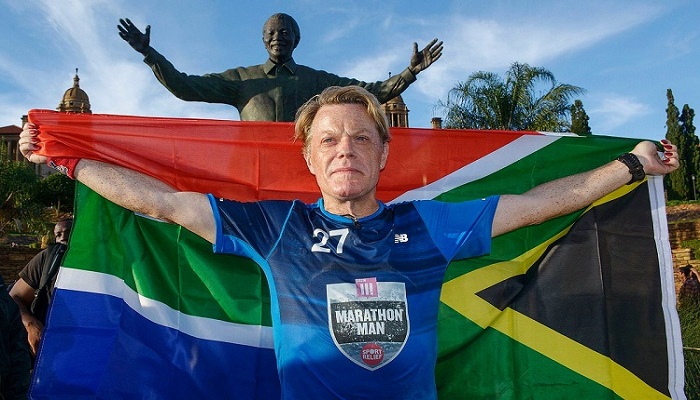 Share Your Thoughts
comments
Please Share your Feedback!
comments