Amazing mouthwatering recipes that are easy to make and get ready in no time
Easy to make Avocado pesto fettuccine Recipe trending
Yield: 4 servings Prep: 0:05 Total time: 0:20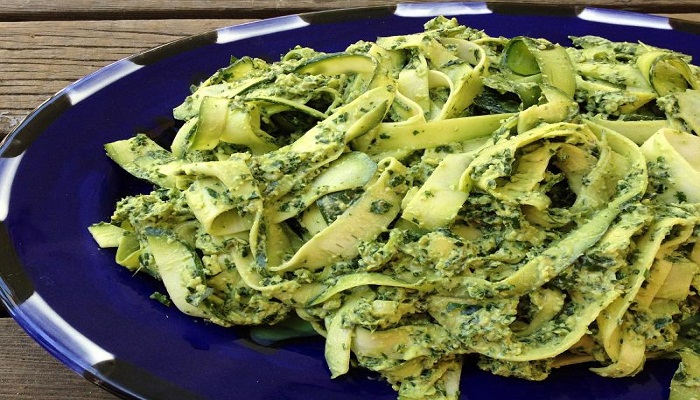 Ingredients
• Kosher salt
• 1/2 c. freshly grated Parmesan
• 2 avocados
• 1 lb. fettuccine
• Extra-virgin olive oil
• 1 tbsp. lemon juice
• 1/4 c. pine nuts
• 1 tsp. crushed red pepper flakes
• 7 oz. prepared pesto
• 1/4 c. chopped basil
Directions
1. As per the instructions given on the packet, cook the pasta in a large pot having boiling salted water in it.
2. Toast pine nuts in a small dry skillet until they get golden brown over low heat. Shake the pan for about 5 minutes in order to brown them evenly.
3. Remove the pits from the avocados and cut them into halves. Add the avocados by scooping them out with a spoon to the bowl of a food processor. Add lemon juice and pesto to it until the avocado gets smooth and incorporated, pulse it.
4. Take a large mixing bowl and transfer the avocado pesto in it. Add half of the cheese and pasta together and toss them. After this, transfer this mixture to large platter. Garnish it with the remaining cheese, toasted pine nuts, chili flakes and basil. Serve it immediately after drizzling with olive oil.
Share Your Thoughts
comments
Please Share your Feedback!
comments