Latest video shows Gorilla was protecting baby! Then why he was shot dead?
Although the baby was saved and gorilla killed, the matter still is not over. The latest video revealed something that's hard to believe and this news is even more viral and trending. Yes, it is now revealed that the gorilla was holding hands of the baby and trying to save him before he was being shot by the Cincinnati Zoo workers.
Moreover, the investigations reveal, the baby was not at all in danger. Harambe- the gorilla was protecting the baby and it is because of the shouting of public that he rushed along with the baby. The claim of the eye witnesses that the animal was panicked because of the screams and shouting, forcing him to drag the child and ran at a good speed across the water.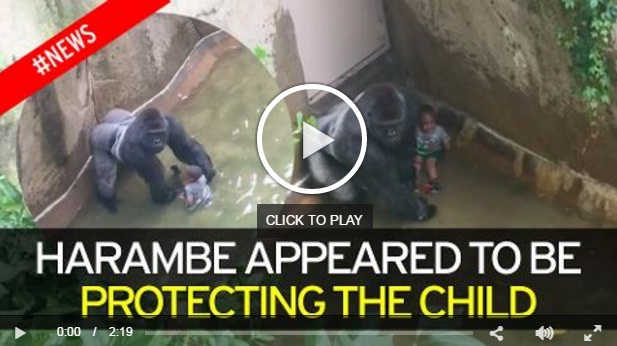 Share Your Thoughts
comments
Please Share your Feedback!
comments