Delicious burger and Grilled hot dogs recipe that get ready in no time!!!
Cheeseburger with chipotle ketchup Recipe
Yield: 4 servings Prep: 0:05 Total time: 0:20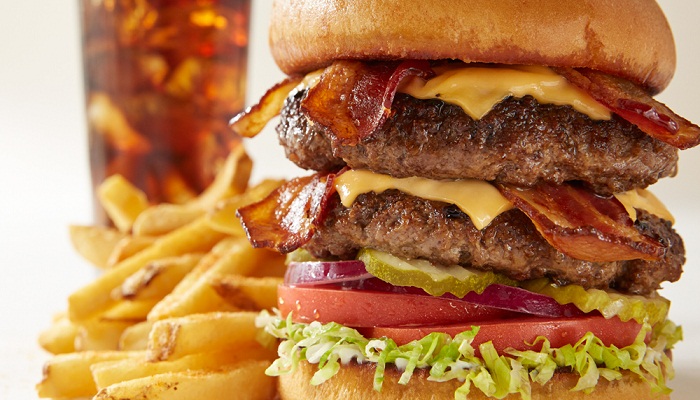 Ingredients
1 c. guacamole
1 chipotle pepper
4 potato hamburger buns
1 1/3 lb. 80% lean ground beef
4 slices cheddar
1/2 c. ketchup
Freshly ground black pepper
Kosher salt
4 slices red onion
Directions
Over high heat, preheat the grill pan. With pepper and salt, season the burgers. Cook it per side for 2 minutes and cover it after adding the cheese till it melts properly. Take paper towel and line a plate with it and transfer in it.
Mix chipotle and ketchup in a small mixing bowl.
On the potato roll, layer the burgers with lettuce, red onion, chipotle ketchup and guacamole.
Share Your Thoughts
comments
Please Share your Feedback!
comments