Stop eating blackened toast as it can cause cancer, says food study by UK
Now let's read what this really means…
1. The new food campaign launched by the UK
According to the new dietary campaign launched by Food standard agency (FSA), cooks across the world should follow the Go for Gold campaign which focusses around the starchy food. It makes people aware of acrylamide which is a carcinogen found in bread as well as in potatoes. When heated at a high heat, this carcinogen becomes deadly and releases brown color.
2. How it causes cancer
Acrylamide converts into another chemical, glyucamide, after being digested. It then binds to your DNA triggeringcell mutation which is known to be the first step of cancer. A latest research on animals showed that acrylamide exposure triggers cancer risk even in humans.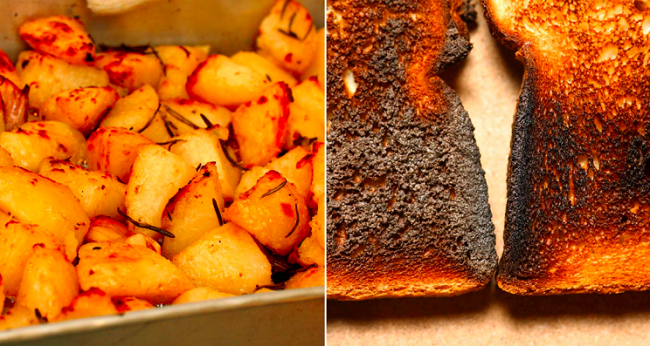 Share Your Thoughts
comments
Please Share your Feedback!
comments