Enjoy the delicious slow cooker chicken recipes this weekend!
[nextpage title=" " ]
Slow-Cooker Chicken Tagine Recipes
Yield: 6 Servings Prep: 0:20 Total time: 8:20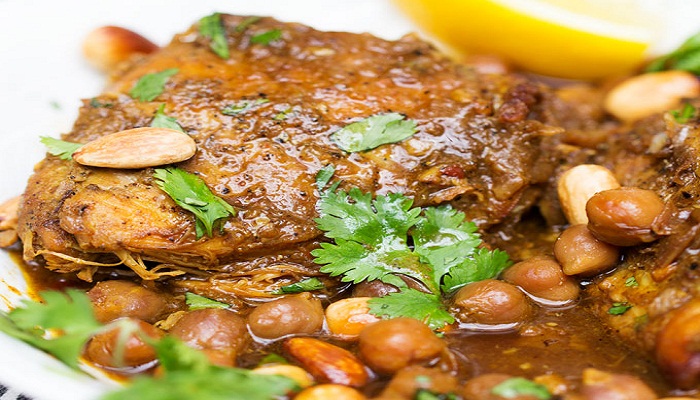 Ingredients
3 lb. bone-in skinless chicken thighs
2 tsp. ground cumin
2 clove garlic
⅓ c. raisins
1 medium onion
1 c. chicken broth
1 can garbanzo beans
1 box plain couscous
3 lb. bone-in skinless chicken thighs
½ tsp. ground cinnamon
½ c. pitted green olives
2 medium tomatoes
½ tsp. salt
2 tsp. ground coriander
¼ tsp. Pepper
1 medium butternut squash
[/nextpage]
[nextpage title=" " ]
Directions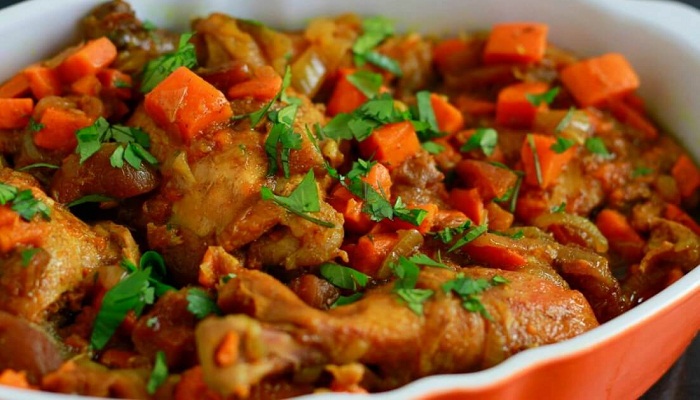 Mix together tomatoes, broth, squash, garlic, raisins, onions and beans in a slow cooker.
Combine cumin, salt, coriander, cinnamon and ground black pepper in a cup.
All over the chicken thighs, rub the mixture of spice and on the top of vegetable mixture, place the chicken. With the lid, cover the slow cooker and cook for about 4 hours on high as per the directions of the manufacturer.
As per the directions on the label, prepare the couscous before 10 minutes of serving.
With the help of a fork, fluff the couscous to serve. Into the mixture of chicken, stir the olives. Over the couscous, serve the chicken mixture.
[/nextpage]
[nextpage title=" " ]
Chicken and Barley Stew Recipes
Yield: 6 Servings Prep: 0:10 Total time: 1:20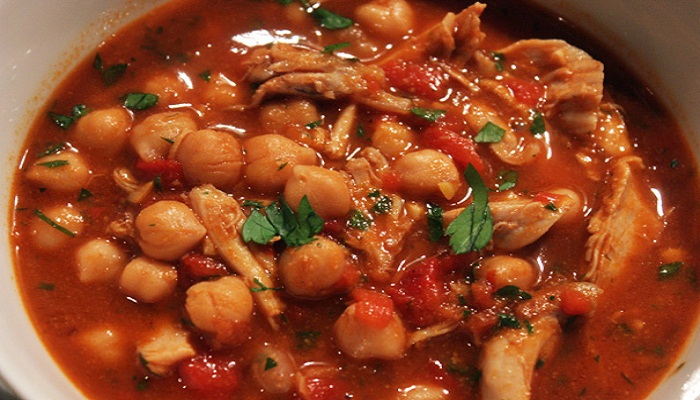 Ingredients
2 lb. skinless, boneless chicken breasts
Kosher salt
½ c. Freshly grated cheese
1 c. water
¼ c. vegetable oil
2 tbsp. fresh lemon juice
1 tbsp. vegetable oil
6 c. chicken stock
2 celery ribs
1 clove garlic
¼ c. chopped dill
1 large leek
1¾ c. pearled barley
½ c. all-purpose flour
2 carrots
¼ c. chopped tarragon
Freshly ground pepper
[/nextpage]
[nextpage title=" " ]
Directions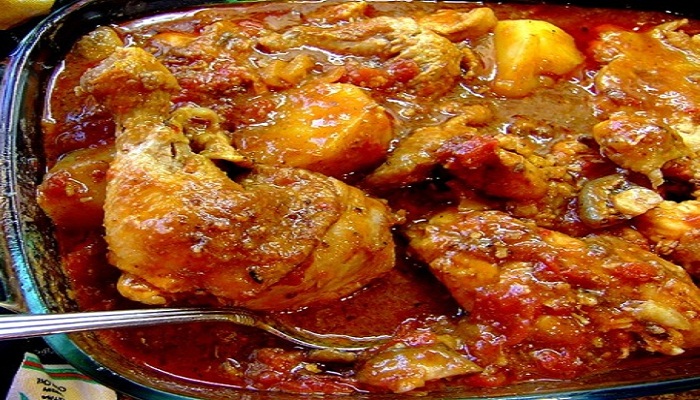 With 1 tsp of pepper and 1 tsp salt, combine the flour in a shallow bowl. In the flour, dredge the chicken shaking off the excess.
Heat 2 tbsp oil in a medium casserole. To this, add about half of the chicken and cook for about 2 minutes from both the sides over moderately high heat. Take a bowl and transfer the chicken to it. In two more tbsp of oil, brown the remaining pieces of chicken.
Pour the fat off. To the casserole, add carrots and the remaining 1 tbsp of oil and then cook for 3 minutes on moderate heat. To this, add leek, celery and garlic and cook for 2 minutes till soften. Add the barley and a large pinch of pepper and salt. Cook for 1 minute with continuous stirring over high heat. Add water and stock and bring it to boil. Over low heat, simmer it after covering for about 20 minutes till the barley is tender.
To the stew, return the chicken. Cover it and simmer for about 10 minutes till the stew is thick and thoroughly cooked. Stir in the lemon juice and dill and with pepper and salt, season it. Into the bowls, spoon the stew and sprinkle with cheese and tarragon and then serve it.
[/nextpage]