The most amazing and beautiful 3D street arts in the world!
How would you define 3D Street arts? Its not a vandalism kind move; however, it an interesting and pleasant way to add color or the gray, fast and busy lives we live in. A renowned artist, Julian Beever came up with breathtaking masterpieces which stopped one and all and asked them to admire it.
They all are so well drawn in 3D that you will be surprised. Beaver is a renowned English chalk artist creating tromp-l'œil chalk drawings on pavement surfaces since the middle of1990s era.
His works use a projection called anamorphosis while creating the three dimensions illusion He has been working as a freelance performance artist who has been creating murals for companies. Now, let's discuss a few of the 3D art.
Artist Facing Himself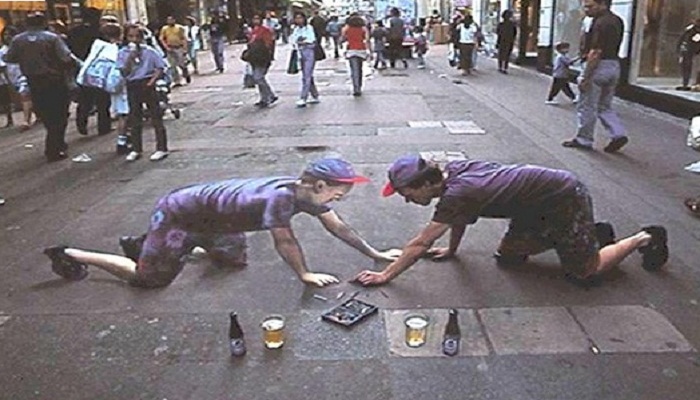 Looking at this masterpiece, you might feel as if there are two guys on the pavement, but no, it is just a 3D impact which makes each of the pedestrian stop and look at it, realizing that they can walk over the drawing. Even the bottle of beer on the left is quite real.
Share Your Thoughts
comments
Please Share your Feedback!
comments