Start your week with these amazing sweet and spicy healthy recipes!!!
Gooey mini bacon cheese recipe
Yield: 4 servings Prep: 0:10 Total time: 0:35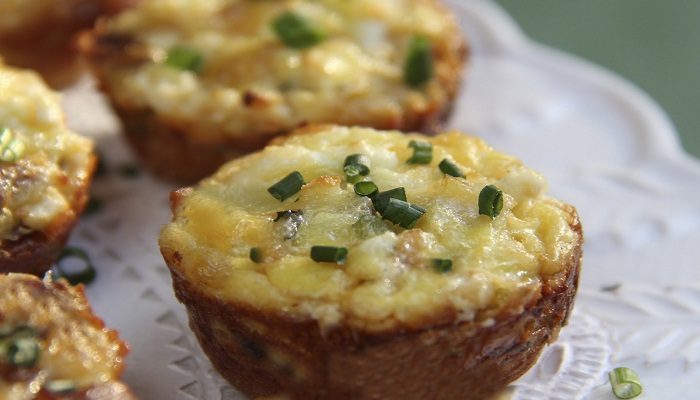 Ingredients
2 c. warm milk
4 slices bacon
4 oz. Gruyere
2 tbsp. butter
12 oz. elbow macaroni
1/2 c. panko bread crumbs
4 oz. sharp cheddar
Kosher salt
2 tsp. fresh thyme
Freshly ground black pepper
3 tbsp. all-purpose flour
Directions
Up to the temperature of 375°F, preheat the oven. Take 4 ramekins and butter them.
Boil salted water in a large pot and then for six minutes, boil pasta and then drain it.
Cook bacon for about 6-8 minutes over medium heat in a large skillet till they are crispy and brown. Line a plate with paper towel and transfer the bacon in it to drain. Chop it finely after this.
In a medium saucepan, melt the butter. Add flour to this and cook it for about 3 minutes whisking continuously till golden brown. Pour in milk slowly with continuous whipping and then bring it to boil. Reduce the heat after this to low and simmer for about 6 minutes. Season it with pepper and salt. Beat in ½ cup each of Gruyere and cheddar. Mix in cooked bacon and pasta.
On a baking sheet, place the prepared ramekins. Spoon cheese and macaroni into the ramekins. With the remaining cheese, sprinkle the top of macaroni
Combine thyme and breadcrumbs in a small bowl and season it with pepper and salt. On the top of cheese and macaroni, sprinkle the mixture of breadcrumb.
Bake for about 10 minutes till the cheese is melted. Broil in broiler for about 1 minute till the cheese is melting.
Share Your Thoughts
comments
Please Share your Feedback!
comments