Omg !! Unbelievable surgeries of body parts that were ripped off !!
Reattaching both hands after molding machine accident
Arsenio Matias, 49 cut off both his hands unintentionally while working on a vacuum form machine. His two colleagues acted smartly and tied their belts around his arms tightly to stop the flow of blood. Also they preserved his severed hands in ice.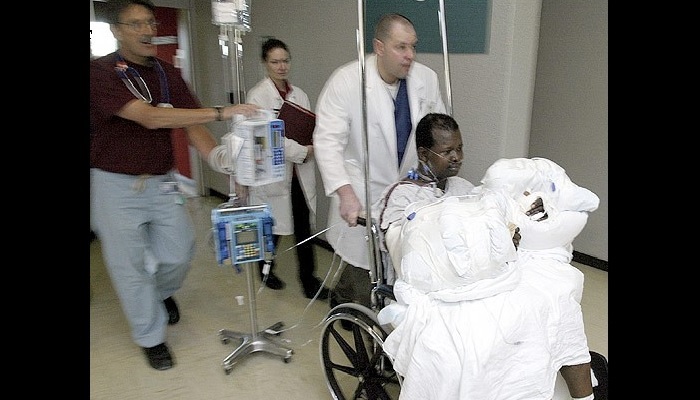 Doctor's of Stony Brook Hospital reattached his severed limbs and was doubtful that Matias may regain only upto 50% but to their astonishment he was perfectly fine.
Share Your Thoughts
comments
Please Share your Feedback!
comments