Omg !! Unbelievable surgeries of body parts that were ripped off !!
Reattachment of Forearm After Crocodile Attack
In the year 2007, Chinese Veterinarian Chang Po-yu accidentally gave the shot of anti-biotic instead of the tranquilizers to one of the zoo's crocodile and went into his cage. Reptile ripped off his left arm below the elbow.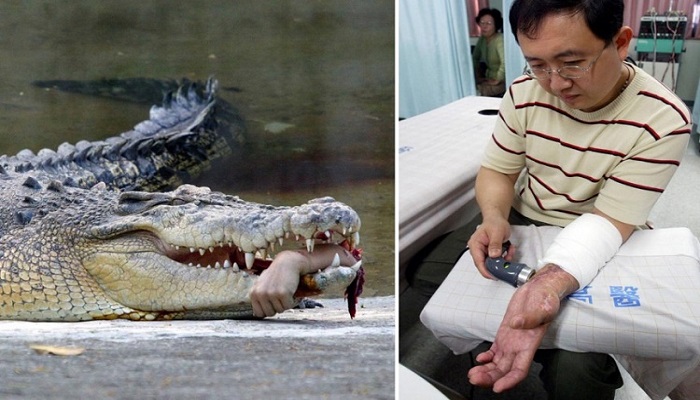 The surgeons at Kaohsiung Medical University Hospital effectively reattached his arm. He went through 6 surgeries for the proper movement and blood circulations.
Share Your Thoughts
comments
Please Share your Feedback!
comments