Top 10 Travel Bloggers You Should Already Be Following
You will find lot of blogs related to travel bloggers but question arises which one of them is best and which to follow. To resolve this issue our professional staff will help you. They are very good in travel bloggers and can give your answers. I am also a travel blogger and loved The Social Girl Traveler most because of its uniqueness, creativity and the way they present a place is very awesome. They became an inspiration.
When you go through these travel bloggers you will get a feeling of just pack your bags and go to that place. You will become curious to explore the world through their way of presenting the world either by their writing or videos.
We are here presenting top ten travel bloggers which you must follow.
Dan Flying Solo: The very famous British travel blogger is Daniel who works on regular basis with Skyscanner and LonelyPlanet. The way he writes is very amazing. His blogs are very helpful and whatever tips he gives they always works as a medicine while travelling. When it comes on his photography they are world best. I feel he is better photographer than writer. Travelling with him is full of fun. You will not find a single moment which can be dull. Once I got an opportunity to travel and work with him in India. His photographs are internationally recognized and published on various networks such as National Geographic channel, Beautiful Destination, Matador Network etc.
2. A Broken Backpack: A Broken Pack is written by Meli. She is a Canadian. She is a person who always laughs and makes others laugh. She don't require any filter and very good from heart. She is a true example of hard work always pay. Her work has been published on various famous places such as Matador Network, Huffing Post and many more. She is very talented and keeps positing about South East Asia. Always shares her travel diaries. If yo want to talk her you can find her on social networking sites such as Snapchat or YouTube.
Lili's Travel Plans: A very famous travel blogger from Belgia is Lili. She was announced as one of the top 25 travel blogger which must be followed in 2016.She is very marvelous in sharing her views about exploring any place. She is such a fantastic writer that people used to read her blogs on regular basis. Her blogs can easily accessible on Travello App.
The Blog Abroad : The person who takes best selfies and posts on her blogs and social media account is Gloria mostly known as Aka Glo. She belongs to Arizona region. She possesses very daring personality who has no fear in giving her opinions. You will find good content on her blog. She can be considered as perfect package of writing and photography. She has an experience of working with top travel photographers and writes for many famous blogs.
My Life's A Movie: The person who can present any place in very different way through her writing is Alyssa Ramos belongs to Cuban America. She belongs to GoPro family. She even tells you ways for quick packing. She is very good in photography and give the idea about how to take photographs alone .Her work has published in 10 Tips For Getting Travel Photos With No People In Them
 Drew Binksy: Another native from Arizona is Drew Binksy. He is passionate about travelling and made travelling as his career. He believes in working for self. He is associated with many brands and organization that sponsors his work. He can be considered as Snapchat genius. He is a regular writer of Elite Daily and Huffington Post. He has organized a show based on travel on Snapchat
7.The Blonde Abroad: An inspiration of travel world is Kristan of California who left her profession because of travelling passion. She is continuously travelling from last 5 years and rocking on all famous areas of travelling. She is very good in all areas whether writing, photography or content. She works across the world for many organizations and sponsors. You can find her work on Forbes, Matador and many more.
8. Travel Break: Another famous personality in the field of travel from California is Steph Be. She works for many media channels and works published on all reputed media whether Huffington Post, Forbes or any other. She has created magic on social media by her writing and photography. She describes any place with such content that you start falling in love with that place. She is from marketing field and knows how to present anything so well. She is good in knowing pro and cons of social media very well.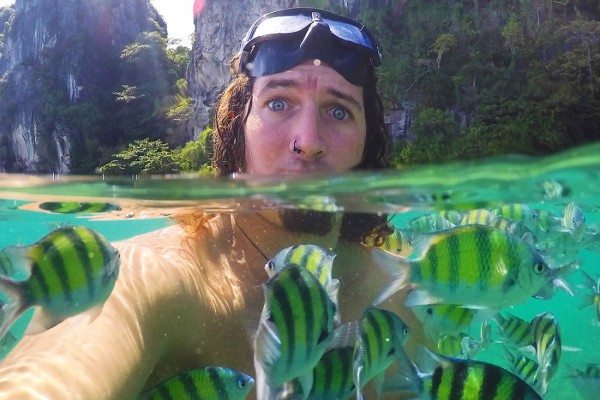 9.Backpacker Banter: A very awesome and talented photographer whom work I like most is Chris who is Britisher by birth and lives in Byron Bay. He creates videos in a very different way. He loves to post pictures of his girlfriends. Once see his video on Maldives and am sure you will start packing your bags for Maldives. He has captured Maldives in a beautiful way. He wants to explore whole world and record each and every place in his camera.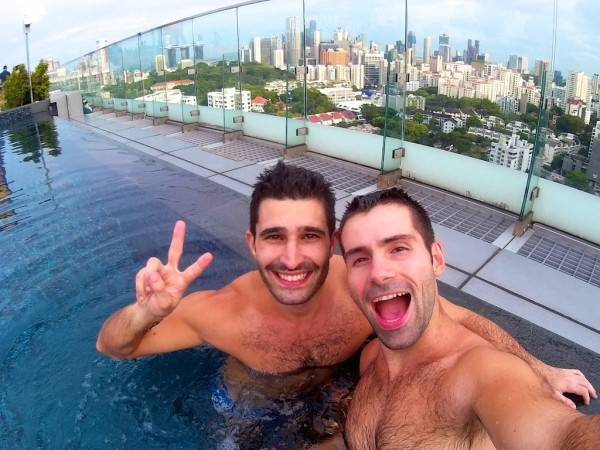 10.Nomadic Boys: the only Gay pair in the world of travel blogger is of Stefan and Sebastien. They belong to Europe. Recently they are busy in exploring Argentina. They want to bring storm in travel industry by creating themselves as an example of No Shy in Being a Gay. They want all gay should come and explore the world. They should not feel they have done something wrong. They aim to explore all places in a minimum budget.
If you feel the list is outdated or  you feel that there are more good travel blogs to be added, mail us at contact@netmarkers.com. Also, you may send us your video to be shared on our Facebook with over 100K fans. Keep traveling!!!!!
Share Your Thoughts
comments
Please Share your Feedback!
comments