This Fried Chicken and Thai Noodles recipe got highest appreciations! See why!
https://www.facebook.com/NetMarkers/videos/1349907338356072/
Fried Chicken with Mango–Red Chile Honey Recipe
Yield: 8 servings Prep: 1:15 Total time: 1:45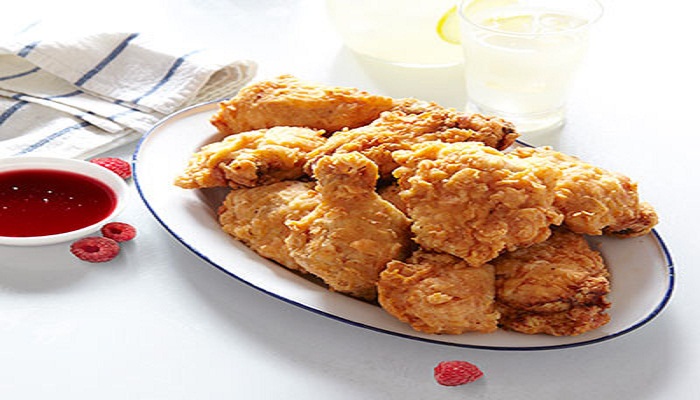 Ingredients
1 tbsp. brown sugar
1 tsp. ground cinnamon
6 c. low-fat buttermilk
1½ c. mango nectar
1 tbsp. ancho chile powder
½ tsp. cayenne (ground red) pepper
.13 ground chile de árbol or crushed red pepper
1 tbsp. ground coriander
1 tbsp. ground ginger
1 tsp. ground fennel seeds
2 tsp. garlic powder
1 tsp. ground allspice
Pepper
1 tbsp. ground cumin
½ tsp. ground chile de árbol or crushed red pepper
3 c. all-purpose flour
Kosher salt
2 tsp. onion powder
2 chickens
½ c. clover honey
6 c. canola oil
1 tsp. ground cloves
1 tbsp. pasilla chile powder
Share Your Thoughts
comments
Please Share your Feedback!
comments