Top 10 Super Foods for Healthy Hair!
Having beautiful, shiny and healthy hair are everyone's desire. But only few are blesses with beautiful and healthy hair and thus they can take it for granted. Keep in mind that hairs are rapidly growing tissue and what your diet makes a huge difference in making your hair healthy.
There are many factors that can affect your hair, such as underlying illness, stress, reactions from using hair care products, genetic predisposition, etc. But that main factor that can bring change to your hair is your diet.
As we all are aware of the fact that a well-balanced diet is healthy for our body and critical for optimum health and performance. The same situation arises with our hairs. A blend of complex carbohydrates, minerals, protein, vitamins and iron, all are essential for strong and healthy hair.
A good nourishment of hair commence with getting good amount of protein, which is building block of your hair. Then to assemble those protein for good growth of your hair, you need complex carbohydrate. Other essential minerals and vitamins include complex B, which associates with energy production and building good hair, B12, folic acid and zinc.
If the amount of cholesterol is high in your body, then try consuming meat at least twice in a week. It contains the maximum amount of protein that your hair requires. Besides it is also rich in iron, vitamin B and zinc, which all together are essential for healthy growing hair. Another great options to consume protein in your diet is having egg. Both egg and egg whites are good options for intake of protein, especially for those who cannot eat red meat. Another protein rich food you can add to your diet is Salmon, which goes perfect for breakfast, lunch or dinner. Salmon is also rich in vitamin B including B12, and other minerals and vitamins.
Remember that you must also consume complex carbohydrate, which gives you energy over a longer duration of time, even more than refined carbohydrates. Brown rice in short-grain form is also a good source of fiber and vitamin B.
Just like we sometimes have low energy level, our hair follicles also have low energy levels. Hence, we must take a meal which is full of protein at the beginning of the day. Out of several choices, you can choose the one which you can consume in your diet easily. This will provide your hairs the opportunity to thrive and grow.
Your hairs needs a proper nourishment from within. The main building block of your hair is protein, which is an essential nutrient. Along with that other nutrients are iron, fatty acids, zinc, carbohydrates, vitamin B and Sulphur. Remember that a perfect balance of all these should be included in your diet.
We are often dismayed and amazed at the amount of bucks spent on the products which are meant to improve our hair. But how many actually works? You won't believe that one can spent billions on their hair care. But until it gets too late, beware of the fact and stop wasting money on those products which won't benefit you in anyways. The best way to improve the appearance of your hair is to improve your body from inside. And the result will be such that apart from hairs it also results in overall body health.
Here are the list pf top 10 super foods for promoting healthy growing hairs and for solving different problems regarding your hair.
Salmon
Salmon is highly rich in omega-3 fatty acids, vitamin B12 and D, protein and iron. All these are good for healthy and shiny hairs and omega-3 fatty acids helps to keep scalp hydrated and supple. Insufficiency of this nutrient can cause hair loss and dull looking hair. Thus there are hell lot of reasons for salmon to be in the top of the list.
Simultaneously, the presence of iron, protein and vitamin D in high amount prevents breakage and results in strengthening hair.
Once you add salmon in your diet, you can enjoy better hair growth and also shiny hairs. According to your preference, you can consume salmon either smoked or grilled.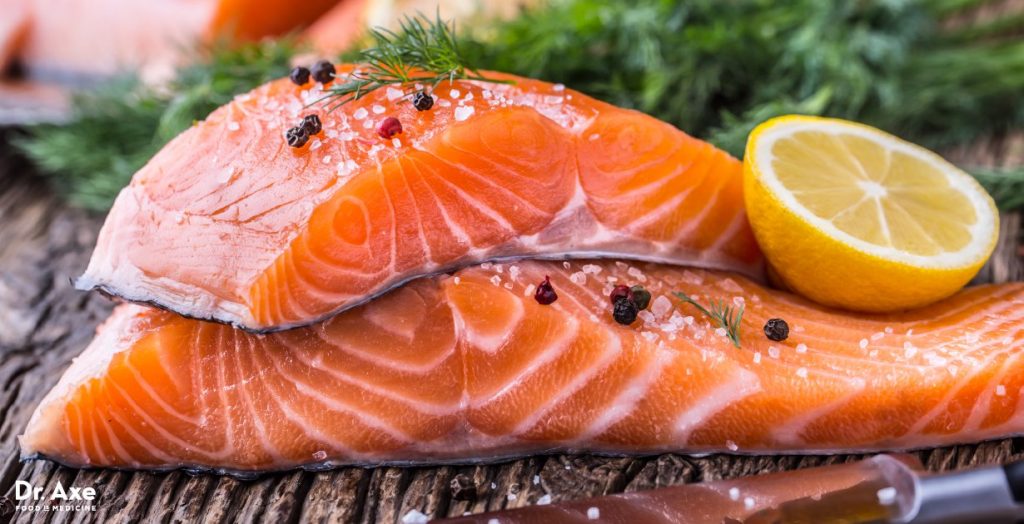 Eggs
Protein are always given a good result in case of hair problems. Our hair is made of keratin, which is one kind of protein. Eggs are considered to be a good source of protein. In fact the presence of protein in eggs are considered to be of high-quality, which are excellent for strengthening and hair growth.
Moreover, eggs are rich in vitamin B and biotin that plays a vital role in prevention of hair loss also improves overall scalp health.
Try to consume one egg, either daily or alternate days. You can eat fried eggs, or scrambled eggs, or boiled eggs, depending upon your taste.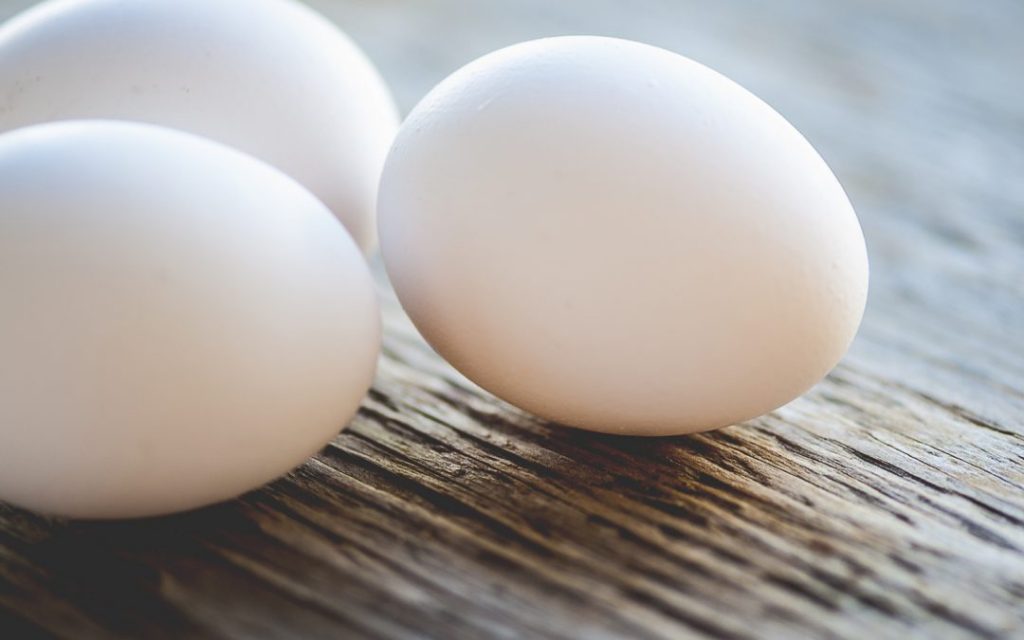 Share Your Thoughts
comments
Please Share your Feedback!
comments