Get rid of the stress hormones from the body with these simple and amazing yoga poses!!!
The Bridge Pose (benefits in insomnia, headaches, anxiety and backaches)
Stay on your back and bend your knees.
Let the feet be flat on the floor.
Slide your arms on your body side and let the palms face down.
Lift up the back after inhaling while you roll the spine from floor.
Press the shoulders and arms down to lift the chest.
Life the back using your legs.
For 4-8 breaths, be steady in this posture.
While rolling the spine back on the floor, exhale gently.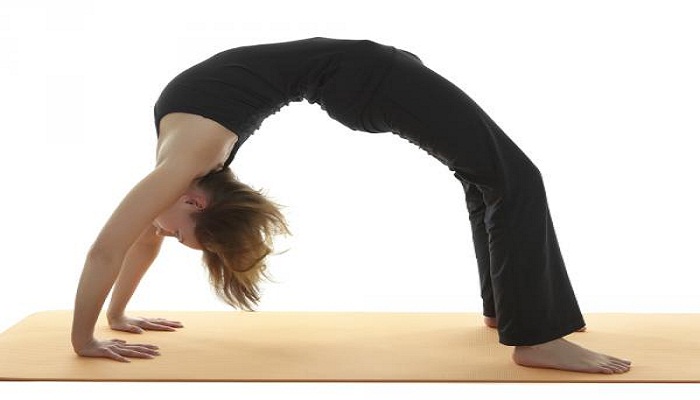 Share Your Thoughts
comments
Please Share your Feedback!
comments